Five Reasons You Will Want a Vespa Scooter After a Test Drive
10th December 2021
---
Perhaps no other vehicle exudes classic Italian style quite like the traditional Vespa scooter. Originally made in 1946 these scooters have become a symbol of Mediterranean sophistication that has lasted decades. Manufactured in Italy by Piaggio, today's Vespa scooters have retained much of its original design. As such, it remains a unique choice even today. Of course, you will want to take a Vespa scooter test drive first to see how well it works. Therefore, here are five reasons you will want to choose a Vespa after a Vespa scooter test drive.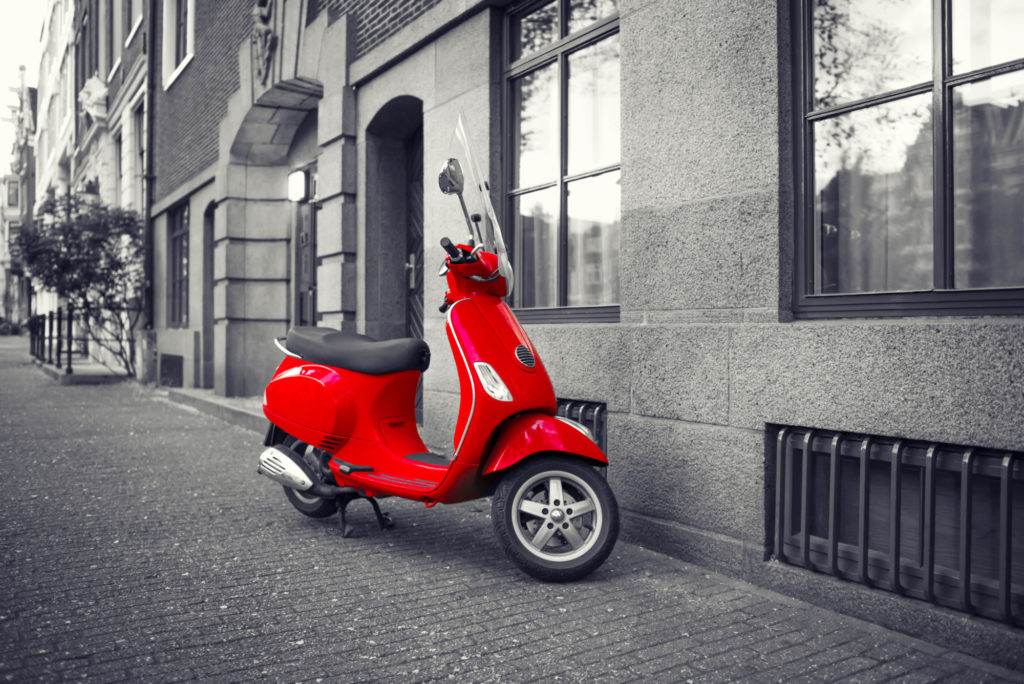 1. Classic Italian Style
Probably the feature that attracts most people to Vespa scooters is their stylish look. Vespa has been a symbol of classic Italian design for over 70 years. Some may prefer the sleeker and sharper edges of modern motorcycles; however, the smooth lines of Vespa scooters offer a more sophisticated and laid back riding experience. Once you have taken a Vespa scooter test drive we are sure you too will feel like you are exploring sunny Mediterranean towns on the Riviera.
2. Fuel Efficient
Another attractive feature of the Vespa scooter is its ongoing fuel efficiency in all models. All Vespa models feature a lightweight design as well as a small engine. The Vespa scooter is not intended for long distance travel; rather, it is designed for easy and quick navigation through towns, villages, and even cities. As such, you will not need a lot of fuel when riding a Vespa scooter, and you will be able to see this fuel efficiency for yourself on a Vespa scooter test drive.
3. On Trend
As mentioned before, Vespa scooters have managed to remain in style despite changing trends throughout the decades. Part of this is due to their affordability, robust design and ease of use. However, much of this can also be attributed to their overall chic and sophisticated look. With such a huge international following, you can be sure that replaceable parts will always be easy to acquire if needed, making your Vespa scooter a great long term investment.
4. Easy to Use
Being incredibly small and lightweight, Vespa scooters are the perfect vehicle for zipping around town quickly and easily. Navigating tight alleyways and city traffic is a breeze with Vespa scooters, and you will almost always be guaranteed a small parking space somewhere. Once you have had a ride on a Vespa scooter test drive you will see how easy and fun it would be to get around with one in your own city.
5. Easy to Maintain
Vespa scooters are extremely robust and will last a long time, but there will still come a time when you will need some repairs. Fortunately, Vespa scooters are very easy to maintain and fix, and even come with split rims for quick and easy puncture repair. Here at Mototechniks, we are not only an official Vespa scooter dealer, but we also offer a range of quick and affordable servicing options that will get your Vespa scooter back on the road quickly.
Mototechniks
To book a Vespa scooter test drive for yourself, or view our range of new motorbikes and used vehicles in stock, we invite you to get in touch with us today. For the leading Vespa dealer in Stowmarket choose Mototechniks.