Top Motorbike Maintenance Tips
11th October 2021
---
Keeping up with regular bike maintenance seems like an obvious thing to do, but it's easy to let it slide. The truth is, leaving it too long can create risk for both the motorcycle and the rider. Apart from which, a bike that's regularly serviced will hold its value far longer than one that isn't.
Here at Mototechniks we've built our reputation on the supply and care of a wide range of performance bikes. We're passionate about what we do, and all servicing and repair is carried out by our own dedicated team.
A motorbike MOT is your ticket to ride, so bike maintenance is key. Regular servicing will keep you safer on the road and extend the life of your bike. But for those times between services, here are some useful maintenance tips.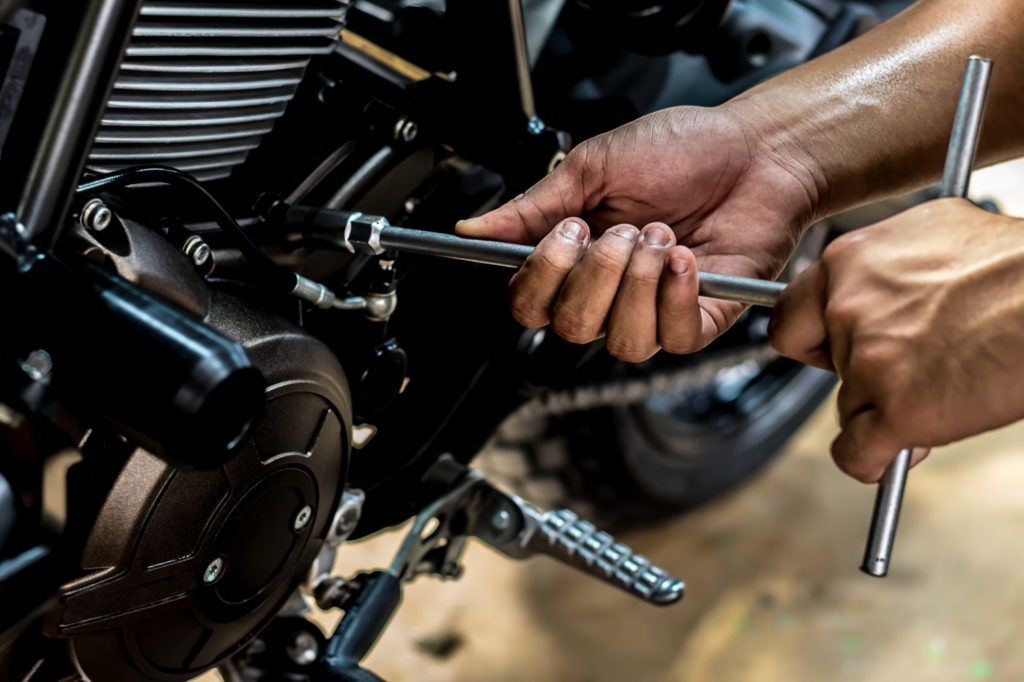 Brake check
It should come as no surprise that the first item on our bike maintenance list is checking your brakes. Test them regularly. If working properly, the wheels should respond quickly and efficiently to any pressure you apply to the lever or pedal. If they don't feel right or there's a squeak, it's always best to get them looked at professionally.
Check that your levels of brake fluid are okay, and change it if necessary. You should also change the brake fluid if it looks cloudy or a darker colour than usual. Also check your brake discs or pads to make sure they're not showing signs of wear.
If you're in any doubt, an interim service at Mototechniks will put your mind at rest.
Tyre check
Another hugely important element of bike maintenance is checking your tyres. When stored over winter or after a lengthy ride, tyre pressure can drop.
Check the pressure regularly, but make sure the tyres are cool, so ideally before a ride and not after. Consult the recommendations in your user manual and use a pressure gauge for an accurate reading.
You also need to check for wear. Tread depth needs to be more than 1mm over 75% of the tyre on all bikes over 50cc. Also look for any cuts, damage or objects embedded in the tyre, as these could result in a puncture.
Oil check
A change of oil is part of bike maintenance. But how often will depend on the type of bike you own and how far and often you ride it. The best advice is to check the recommendations in your owner's manual.
If performance is being affected, you may need a new oil filter. Levels of coolant and other fluids should also be checked. If you don't want to tackle this yourself, Mototechniks are here to help.
Additional checks
There are numerous other items to check that could affect the performance and safety of your machine. These include bulbs, clutch, exhaust, throttle, suspension and battery, to name but a few.
So why not let Mototechniks take care of your bike maintenance, leaving you to enjoy a safer and smoother ride. For reliable motorcycle servicing and repairs, as well as peace of mind, contact Mototechniks today.