Must-Have Motorcycle Essentials
11th November 2021
---
Riding may mean freedom, but there are certain motorcycle essentials that every biker should have. Riding a motorcycle is not like driving a car, and protection against breakdown and injury are much more critical. You don't have a boot to store things in, either, so carry space can also be an issue.
Here at Mototechniks we provide a range of motorcycle essentials to cover every situation. Whether you're riding locally or travelling some distance, we can equip you with everything you need. Read on to discover more about motorcycle essentials you can't do without.
Motorcycle helmet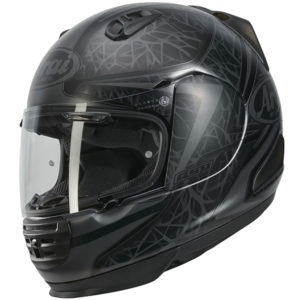 A helmet is not just a legal requirement on UK roads, but also a critical piece of kit. So, it's advisable to choose a motorcycle shop you can trust when buying or replacing your helmet. The first thing to do is decide what type of helmet you want.
Open-face helmets are popular with some riders as they're cooler in the summer months. However, some offer less eye protection, and they don't perform as well in an accident as a full-face lid. At Mototechniks we offer a range of different types of helmets to suit every budget.
Riding gloves
Gloves are another one of those motorcycle essentials that you can't do without. Obviously, they keep your hands warm, but they also provide protection from serious injury. In addition, they improve grip and give you better control, while lessening the impact of vibration from the road.
Take a look at the range of riding gloves we have available online at Mototechniks.
Bags and luggage
If you're riding any distance or camping overnight, carry space can be an issue on a bike. One of the simplest solutions is a backpack, but there are other options that can be attached to your machine. Tank bags, side bags and tool bags can all provide additional storage when needed.
At Mototechniks we offer a choice of convenient storage solutions, for when you need to carry more than just yourself.
Security accessories
It's great to own a smart looking bike, but that can also make them a target for thieves. That's why a good quality lock should be up there on your list of motorcycle essentials.
A key operated disc lock is a good option, as they're both strong and easily portable. A reliable lock can also save you money on insurance. Our online offer also includes a range of chain locks, trip wire locks and cable locks.
Other essentials
Among other essentials, you might also want to carry a battery charger and a tyre pressure gauge. It's also important to stay in touch when you're out on your bike, so a phone mount is a good idea.
Here at Mototechniks we have essentials for every bike and every rider. From camera and communication equipment to stylish jackets, we've got you covered. View our range of motorcycle accessories and clothing items online today to make sure you're well equipped.